Cosmic Dreams At Play

The story of Blackbirds is the story of two different groups, both led by Werner Breinig. His first incarnation of Blackbirds was a beat group formed in Saarland 1965. Their album No Destination (1968) was only released in the UK on the Saga label. It consisted of psychedelic beat music comparable to the first Petards album. It is worth noting that German 'underground' albums were real rarities way back in 1968, the new underground scene had just began flowering with fresh bands like Amon Duul, Guru Guru and Tangerine Dream. The songs (ten in all) were short, but included some interesting organ work. Presumably the Blackbirds didn't quite match the musical revolution of the late sixties (as the above mentioned groups did!) and disbanded.

When Blackbirds resurfaced in 1971 with Touch Of Music (1971). They had adopted a nice, poetic and classical influenced progressive style. There was also room for some more powerful passages in-between, characteristic for the early seventies progressive music we all have learned to love. The album included six tracks in all and was released on the hideous Opp label where a Hairy Chapter album also found an outlet. Both the Blackbirds albums are now very rare, it's hard to pinpoint the current asking price as it very much depends on what YOU are willing to pay. A very rough estimate would be 125 DEM for No Destination and 175 DEM for Touch Of Music.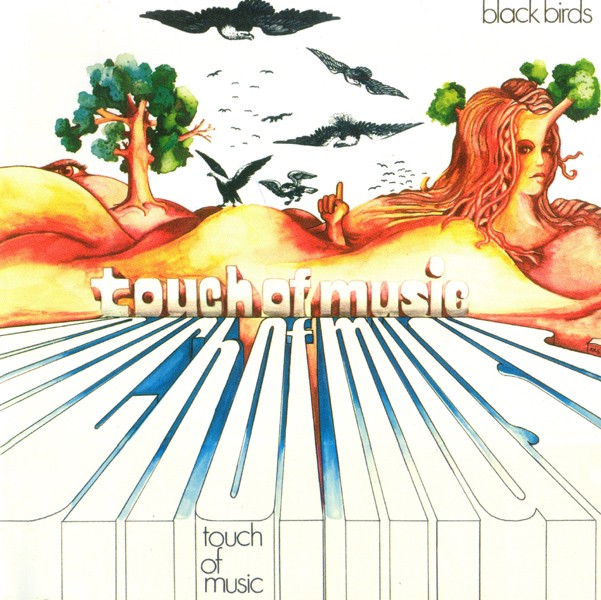 Artist:
The Blackbirds
Album:
Touch Of Music
Year:
1971
Label:
Long Hair Music, 2005
Style:
Progressive Rock
Genre:
Krautrock, heavy and spacey styles
Format:
FLAC (separate)+CUE+LOG+COVERS
Size:
313 MB
Source:
my CD collection
The Band's Bio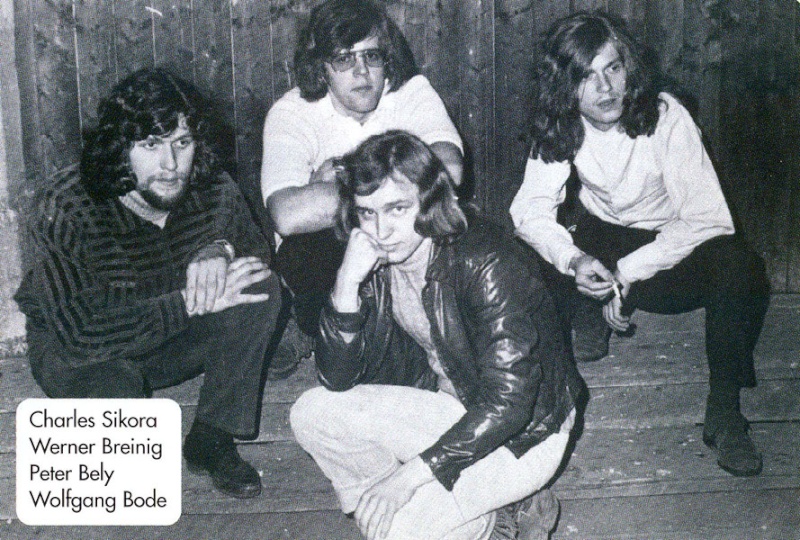 Line-up / Musicians:
Werner Breinig - guitar, violin, flute, vocals
Peter Bely - piano, organ, vocals
Wolfgang Bode - bass, vocals
Charles Sikora - drums, vocals
Songs / Tracks Listing:
1. Praludium (2:17)
2. All You Need (8:30)
3. Return From The Water (7:08)
4. Give Me Freedom (5:49)
5. What Is Free (4:08)
6. Come Back (10:55)
Bonus tracks:
7. Let's Do It Together (2:51)
8. Preludium (2:21)
Release information:
LP Opp 5-34 (1971, DE)
CD Long Hair Music LHC00039 (2005, DE)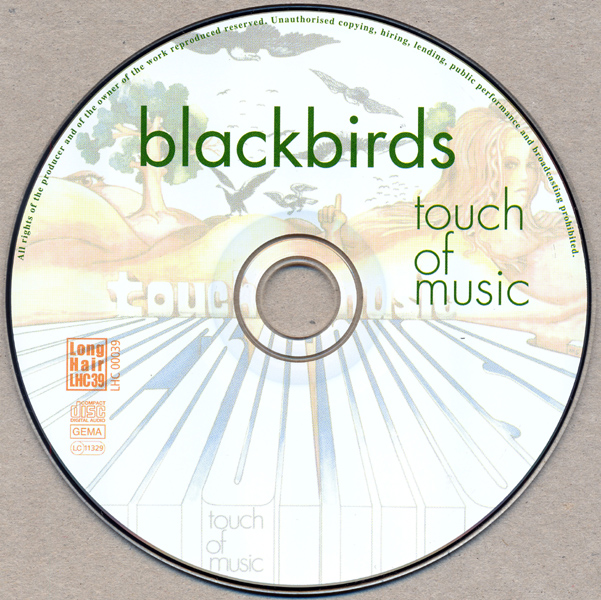 Links:
ENJOY!

fovit




Сообщения

: 583


Дата регистрации

: 2009-05-05


Откуда

: Алчевск, Украина





Похожие темы
---
Права доступа к этому форуму:
Вы
не можете
отвечать на сообщения